TG Can International design, manufacture, build and integrate our own Integrated Cupping System and End Making Lines. With our own advanced Die-Set at the heart of any of our systems you will have the benefit of World-class innovation and technology at your disposal.
Our latest product, the CM2000 Cupping Press delivers reliability with speed and precision.

Our Cupping Die-Sets incorporate a number of unique design features, all delivering added value to our customers.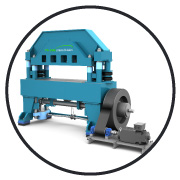 CM2000 HIGH SPEED
CUPPING PRESS
Rated at 300spm, the CM2000 is packed with features that deliver fast Die-Set changes, motorised shut-height adjustment, hydraulic Die-Set clamping, mounted swing-away installation rails and a servo coil feed system.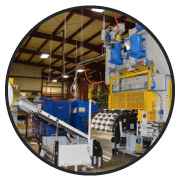 INTEGRATED CUPPING
SYSTEMS
With integration occuring at either the customers facility or our own facilities in the U.K. or U.S.A. we will ensure that the full system, from Upender to Cup discharge or just the Press and Die-Set, including our own Electrical Control System and Cup discharge conveyors will perform from the first stroke.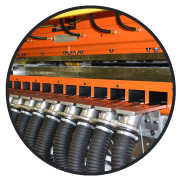 TG Can International offer Cupping Die-Sets for all Press types for either Aluminium or Steel Cup production.
Our Die-Sets have a number of unique features which make them extremely cost effective, easily maintained and operator friendly.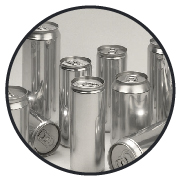 We offer a range of technical support from suggesting ways in which the current process can be improved and to reduce the cost/1000 cans to new can design with optimum metal economics.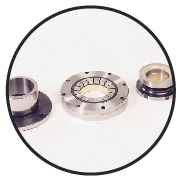 We supply a complete range of tooling spares for all types of Cuppers, Bodymakers & Neckers with full inspection data and traceability.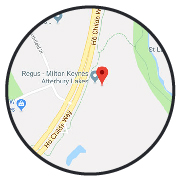 Get in touch with us to talk about our own Integrated Cupping System and End Making Lines. Reach out to us today!